Expert and compassionate care
to child victims of abuse
Who we are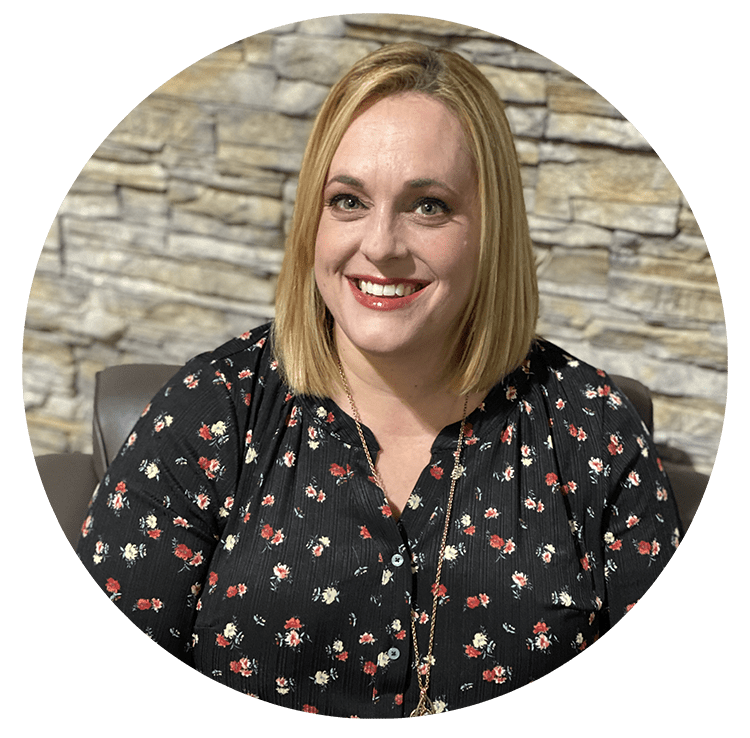 Office: 615 | 790-5900 ext 102
Email:  aimee@davishousecac.org
Aimee joined Davis House as a Forensic Interviewer in October of 2016 and is trained in the National Children's Advocacy Center (NCAC) model of forensic interviewing. Aimee grew up in St. Louis, MO until she made the move to Nashville, TN to attend Lipscomb University, where she received a B.A. in Psychology. She then began working with children diagnosed with autism and discovered her passion for helping families. She began working at Centerstone in 2003 and spent the past 13 years working in a variety of roles, having spent the majority of her time there working with children and families.
In her most recent role at Centerstone, Aimee conducted community outreach and education across the South Central region of Tennessee with a focus on building collaborative relationships with stakeholders and implementing community education activities related to infant and early childhood mental health. She has presented to a wide variety of groups including the National Association for the Education of Young Children and Centerstone's Health Equity Summit.
Aimee has also conducted in-service trainings for law enforcement and DCS staff on trauma and the impact on families and communities. She holds several affiliations including an active member of multiple health councils, community advisory boards, the Association of Infant Mental Health in Tennessee and The Council on Children's Mental Health. She is also a IMH-E® Infant Family Specialist (The AIMHiTN Endorsement for Culturally Sensitive, Relationship-focused Practice Promoting Infant Mental Health (IMH-E®) is intended to recognize experiences that lead to competency in the infant and family field. It does not replace licensure or certification, but instead is meant as evidence of specialization in the field. Endorsement® indicates an individual's efforts to specialize in the promotion/practice of infant and early childhood mental health within her own discipline.)
Aimee lives with her husband Scott, and two children. When not working, she loves gardening, decorating and traveling.